For a one on one session with Mary DeAmbrose
Call: 813-728-7008
Or
Email: Mary DeAmbrose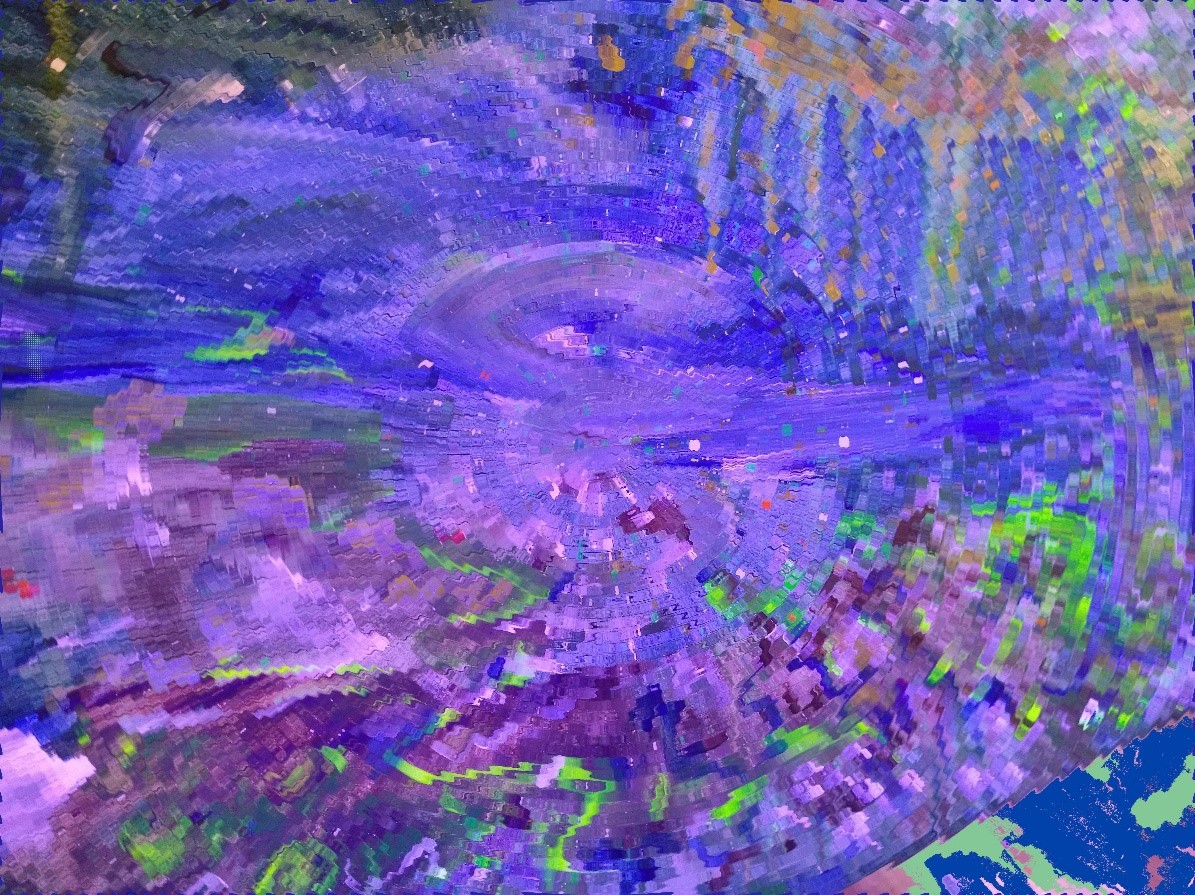 Scottsdale
Arizona

Spending Time with Mary
Spending time with Mary and her spiritual team is truly outer-worldly and Magical. The spiritual growth I have experienced being in her energy field and her home, with all of Mary's celestial paintings has been life changing for me.
Looking at one of Mary's paintings assisted me in going to other realms to be with God. My connection to God has been deepened, enhanced, expanded and I now own many paintings. They have their own magic and has brought that energy into my home. Every time I stop to admire the paintings, different images appear.
Working with Mary has brought a new dimension to the energy work that I do. There has been a newness, an aliveness in all areas of my life and it has been acknowledged by those that know me.
I feel blessed and I am filled with gratitude to work with Mary and to have had the opportunity to spend one-on-one time with such a loving, caring and giving angel.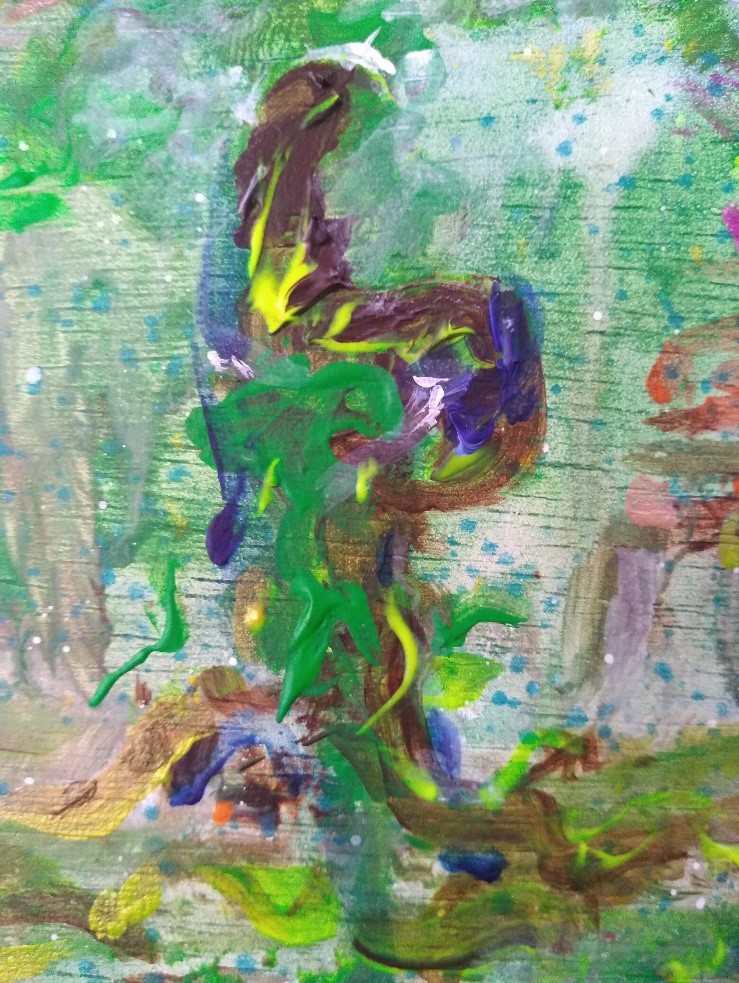 Nevada

My First Experience with Mary was Love
I was in a lot of pain, loosing my sister a few years ago. I had never let go of the pain and heartache. Mary helped me spiritual being InTouch with my sister and by doing so… I knew my sister was happy. It is hard for me to explain in words the overwhelming sense of healing I had received in spending a few days with Mary. This has been a phenomenal experience for me…the most precious gift I have ever given myself.
Thank You Mary Love and light.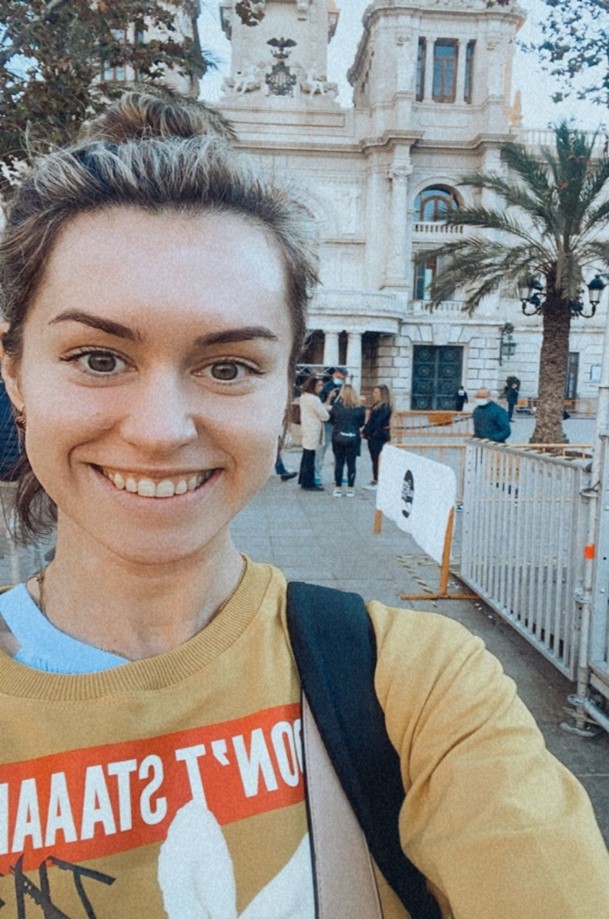 Agata
Spain

Meeting Mary was like Coming Home
I remember my first call… a session with Mary standing under a tree in the pouring rain and feeling like I have finally met someone close, someone who understands and sees me like no one before.

I had reached the lowest of lows. After escaping toxic relationships, I plummeted into very deep depressive states accompanied by anxiety and panic attacks. At times I did not have energy to get up in the morning, to do simple things such as washing my hair. I was becoming riddled with self-hatred. I was miserable in many aspects of my life…despite having 10 years' experience in yoga and knowledge of Qi Gong techniques…I was not able to pull myself out of this dark space.

Mary is an angel walking on earth, she helped to rebuild me back…piece by piece. Re-establishing belief in myself, life and the universe. She patiently gave me instructions to retrain my mind, and find joy again. As soon as the energy started to shift in me, the events around me mirrored that, and I found a beautiful apartment to live in Spain and I am surrounded by supportive people. I now have a partner in my life and we go on lovely trips. But most importantly I found love inside of me, for myself and for the world around me. I cannot express enough, of how grateful I am.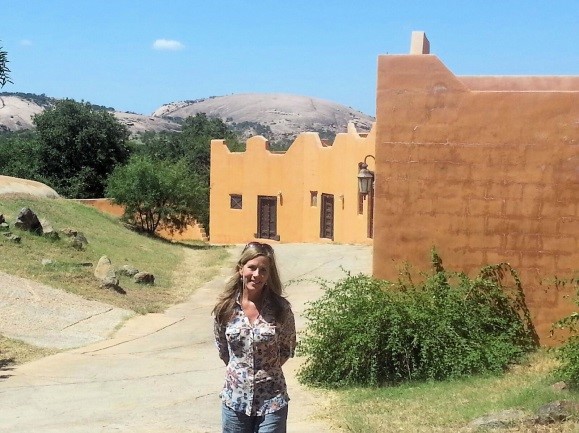 Lynn Benton

Quantum Healing Hypnosis Practitioner Austin, Texas
I was in trouble and I needed the kind of guidance that doesn't come from Conventional Medicine. There will be those of you who know what I am referring to. Mary's knowledge of the seen and unseen is one of her greatest gifts for healing the mind, body and spirit. She helped me expand my understanding and love of God. She opened my eyes and my heart to my true connection with God, enabling me to live life without fear and with more self-love.. the power to live life from a place of EMPOWERMENT! Mary is a loving, self-less mentor and teacher. She is the kind of committed teacher that knows the difference of when to extend her hand in comfort and strength and when to push you a little further to find the answers on your own, so that you may grow. Through your own committed… work… her guidance will give you the tools to create much action and movement through any life situation to a place of peace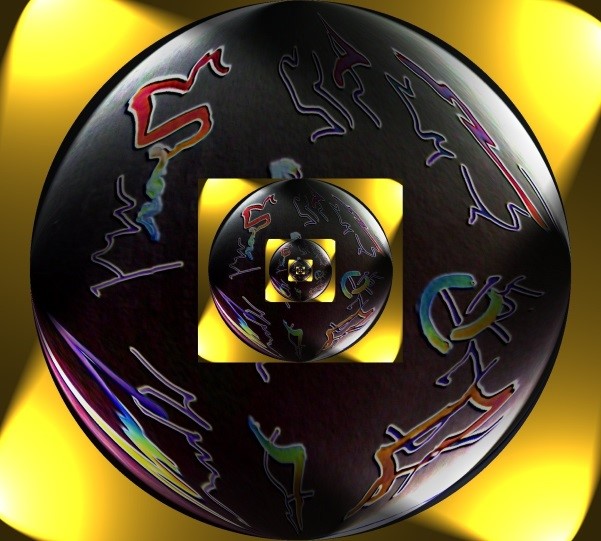 Jenny Write

Sacramento, California
Mary I had such a lovely time at your house and wanted to send you a book that we were reading, but it was out of stock. I started another book. The book is fascinating; it is about fear, love and searching for your own personal legend. The Alchemist… lovely, Magical and encompasses all you are and teach and have taught me. You are a true Alchemist and most importantly…you are my Alchemist. It is what you do in your everyday life by helping people who come your way creating a ripple effect that is felt by everyone around you them …and others and so on. You help us better ourselves so we can help better everyone around us and elevate them. That is what I want to do with the world around me as lead by your example…You have helped me grow so much.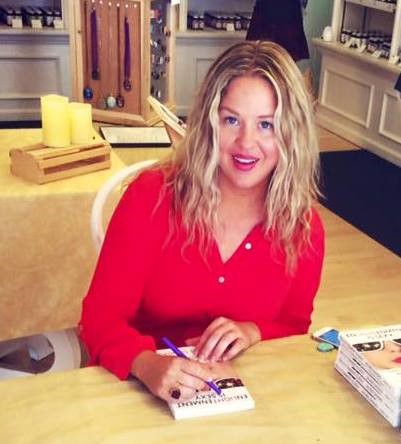 Valerie Gangas
Author of
Enlightenment is Sexy
Fairfield, Iowa
Mary has been a Godsend. After completely losing my mind during a six week meditation course, Mary began to heal me. She continues to work her Magic on me and with every appointment I have grown stronger. I am not one to be hooking up with every Jane, Dick and Harry for "spiritual work" but I have to say Mary is the real deal. The changes in me are so undeniable that any doubt on my part had to be thrown out the window. I feel blessed to have found her and I feel excited to continue my work with this true healer.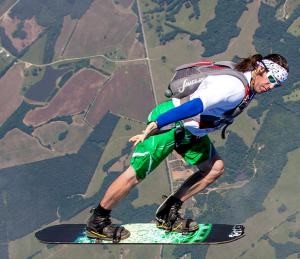 Keith Snyder

Savannah, Georgia
I had brought a great deal of pressure upon myself. I could not find a way out as easily as i had in the past. I had cornered myself like never before and realized there was one way left out of the labyrinth, up. I continued to learn more and continued to push myself on these new levels. I was learning, however…I was in survival mode, a fear based reality. A "run like hell" mode. There seemed to be no other way. After continuously pushing myself past the point of exhaustion, past delirium and into a realm that was both unfamiliar and familiar, I began to learn to operate, to function and to get my work done. I am a fabricator, a welder and woodworker. I began to feel things that were not necessarily of this world. I learned to toe the line until one day i was in over my head. I pushed further and learned to breathe underwater. Persistence worked well, however, I was denying what I was feeling because, " I did not want that which i was feeling to happen". Call it old programming, raptor consciousness, 3rd dimensional limited thinking, Ego, fear based reality or simply call it darkness, I began entertaining and interacting with lower frequencies and down into the lower realms i went where it seems they wish to define you, to limit you, to prevent you from ascension.

I bypassed emotions & threw them in the closets of my mind, so to speak, and pushed onward. Until one day, the wave broke, the hinges disappeared, the doors floated away as it all came crashing down around me. The series of lucid events I experienced are ones which I have learned to value greatly. They were intense and horrifying. My dream had changed to my nightmare, a walking nightmare that I thought I would have to walk with for the rest of my life. I knew that if I had gone to speak with someone of traditional practices, I might be thrown in a closet myself. A friend called with a number to Mary DeAmbrose. The very name means " Mother Of The Light" to me. Mary introduced me to a focus and clarity much higher than I previously understood and both channeled and helped me learn to channel the highest light into my mind & body and the cleansing and rebuilding of me, myself and the energy, that I am began. Her guidance, support and acceptance of me and my perception has nurtured a growth that I value and will value for all eternity. I am truly happy and grateful for all the work we have done together and will continue to do as my dreams have not only become dreams once again but they have grown and are just as beautiful as I am.


Kelly Wolf
Skydiver Instructor
Dubai United Arab Emirates
My healing sessions with Mary was beyond anything I could have ever imagined. Her warm greeting made me feel comfortable as soon as I walked in the door. Her insights about my past lives and this present life were eye opening, as well as educational. Her ability to heal is phenomenal. Her ability to open my heart was amazing. I feel that I am much more compassionate and caring.
I had been suffering from back pain due to nerve damage for 2 years and never thought it would heal. After my sessions with Mary, my back is 85% better with very little pain. Her love, compassion and ability to see and heal are priceless. I consider myself very lucky that the universe brought Mary into my life. She is the "real deal" and I will continue to work with her indefinitely.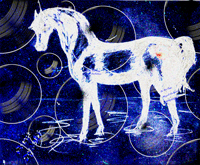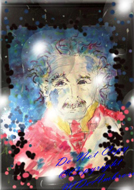 Anzhelika Shatrov
Vice President of Mortgage Lending
Chicago, Illinois
https://www.guaranteedrate.com/anzhelika
Do you believe in magic? Sit with Mary's work… feel the energy of her paintings… absorb the beauty… it is all around you. Few fortunate… meet her in person… if you do bask in the sunlight… the warmth is unreal.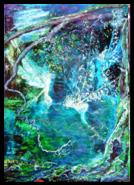 Antonio Gomez Guiral
Buenos Aires, Argentina

Oh How beautiful…
I know nothing about art, but if you learn to understand through Mary DeAmbrose's manifestations…
that which is being expressed…
you will get how beautiful and simple the universe is…
just like "life", if you know how to look at it.

Isabel Iriarte
Buenos Aires, Argentina
"My husband is 80 years old and has advanced Parkinson's…he had surgery for a hip replacement…while he was in ICU… he suffered a big neurological set back due to the dosage of drugs. When he received one of Mary DeAmbrose's painting and book of musical notes…I began to notice that after a few times…of my husband looking at them, his speech abilities began to come back…as well as his memory and mental facilities. I know either just by looking at, or touching the paintings and musical notes, helped his state of mind and over all feeling that allowed his medicine to aid more in healing the body."



Claudia Marina Vago
Germany
"Many people need the assistance of external influences to accomplish the healing that they are needing. It is oneself who opens to this tools in this case, the musical notes…and allows for healing to happen. It is oneself who controls the depth of it too.
I hope Mary DeAmbrose is able to reach as many sheep as she can…all those who lost their way and need a hand to go back onto the path that better suites their soul."



Donna O'Tool
Certified Nurse and Message Therapist
Boquete, Panama
"I meditate on Mary's art pieces, one invites me in…welcomes me…pulls me through it…I am running and playing with the fairies…and the dragon guards while walking up a staircase…I become one with nature, one with the art…I feel at piece, I am filled with an incredible energy of love as I walk back down the stairs…and I return…I know of the beautiful present given today and I am grateful for the treasure. "


Dr. Steven Adamson, Mayo Clinic, Minnesota
"I find the art mesmerizing, all very beautiful and peace- promoting, but striking in appearance."








Howard Hall, Ph,D. Psy.D., Associate Professor, Division of Developmental/Behavioral Pediatrics & Psychology, Rainbow Babies & Children's Hospital Case Medical Center, Ohio
"I was very moved by Mary DeAmbrose's healing artwork. They were breath-taking and created very subtle healing impressions. I look forward to more of her work." Hall@uhhospitals.org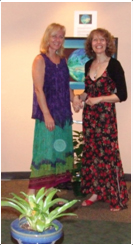 Rita R. Melissano, Ph.D., LMFT, Trinity Enrichment Center, Davenport, Iowa
"I have seen her as a speaker, co-leading with her book editor Willy Mathes, presenting the workshop "Sound, Symbols and Healing" at the First Quad Cities Conference on Complementary Alternative Medicine "Science and Spirituality: Connecting Health and Healing", June 24-25, 2006. Participants were touched by her words, presence and the symbols she shared. Many of them were crying and experiencing deep emotional release and healing, while sharing their personal stories.

I personally used Mary's book as an additional tool in therapy to successfully treat a severe case of OCD in a child, who not only loved looking and reproducing the symbols with his hands, but was also drawn to her paintings exhibited in the lobby of the Center.

As an artist, Mary had a formal exhibit at the Trinity Enrichment Center on June 21, 2007. Her "Healing Art" exhibit got the attention of the local newspaper, the Quad City Times, with an article on her kind of art that is able to infuse energy, symbols and sound… and to engage the body, mind, heart and spirit all at once. During the evening of the exhibit, Mary was able to deeply connect with both adults and children in an engaging and light-hearted way. Indeed, her art is able to elevate people's vibrational levels and re-pattern the brain. This was more evident at the Second Annual Quad Cities Conference on Complementary Alternative Medicine "Science and Spirituality: Enhancing the Power of Healing", September 14-15. 2007. She presented a slide show of her latest paintings with a sound/music background. Speakers, physicians, professionals, and participants from the general public all commented about its impact on their thoughts, mood, and emotional state and visual experiences. One of Mary's paintings was the cover for the conference brochure, as well, which she kindly donated.

The Oncology department at Trinity Medical Center, awarded in 2007 as one of the top 100 hospitals in the country, has purchased some of Mary's paintings, and is planning to purchase more paintings… and will seek to use her expertise to offer Healing Art workshops for patients, amilies and medical staff.

"High School students with communicational difficulties, such as autism, moving through and exploring Mary's Visual Art program that is inclusive of music, movement, symbols and color. . . .



The National League of American Pen Women, Inc. - Tampa Editor, Marcia Wilson with Shirley Adema, Reporter Temple Terrace, Florida

Dawn Loveless, Physical Therapist, Connecticut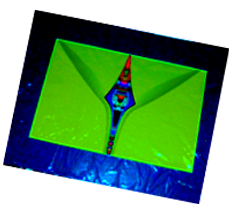 "Author Barbra Newborn … owner of Gardens of Yoga Centers in Tampa and St. Petersburg, Florida.
Author: Return To Ithaca



Newborn, has developed individualized Yoga-Rehabilitation programs based on her clients' disabilities and circumstances. She also conducts Yoga workshops, teaching the individual how to live through physical and psychological trauma."

Mary DeAmbrose is more than an artist. Mary is the total revelation…that she brushes into her paintings. Mary climbed to the heights of the angels in Heaven, playing and dancing with them all, when she painted her Liquid Fire series…Agni which is Sanskrit for fire. She is forever in the present element...in the magnificent and mysterious Universe.
info@GardensOfYoga.com

Jim Calipari, Intuitive healer, St. Petersburg, Florida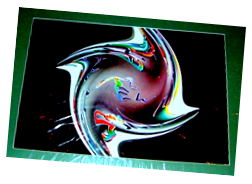 After Viewing Liquid Fire: "Wow…not many things leave me in awe, but after viewing "Liquid Fire it did. Mary DeAmbrose's creation, provides and proves, a branch to enlightenment… is through sensory experiences. What a one-of-kind masterpiece. For the viewer, the perfect harmony of humanity in context of the Oneness is self evident over and over again. For all viewers, open to the messages of Liquid Fire, progress in greater consciousness is available. One will not be the same after a viewing as he was before the event. At the very least, the seeds of Liquid Fire are forever sown in the collective consciousness of man.




"Patricia N. McLaughlin, Ph.D., VCFA "as for the experience that I had with one of Mary's paintings. . . .

On the first day, the painting was hung on the north wall of my office, with the arrow-like design pointing upward. The whole atmosphere in the office was filled with a profound sense of peace and calm through out the day. The next day, we decided to see what would happen if we turned the painting upside down so that the arrow was pointing downward. Within minutes our office phone started ringing off the hook with calls from new clients who were interested in our brand-new labyrinth rental service. We are women of faith, yet this seemed like an extraordinary "coincidence." By the end of the week, the rental business had generated many new clients, and our phone has been ringing ever since with calls from new clients across the country. The painting reminded us how powerful our prayers are when we connect daily to the Divine and remain open to receive. We are grateful to Mary, for creating such a beautiful work of art."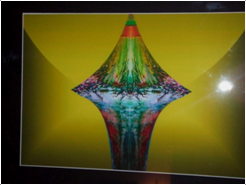 Patricia N. McLaughlin, Ph.D., VCF
Executive Director
Quad-City Labyrinth Project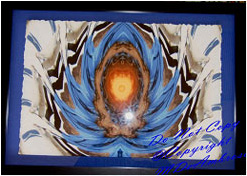 "I had quite an experience watching Mary's art presentation, as her paintings morphed from one into another. I felt a strong sense of familiarity, bordering on being homesick. These feelings grew, as I continued watching, until it was almost a longing for another place, long forgotten, where everything was perfect."
Edwin Harkness Spina
Author of the award-winning, visionary thriller, Mystic Warrior
http://www.MysticWarrior.us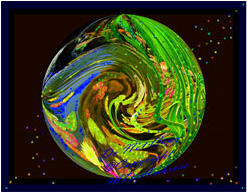 My years of experience… of Mary DeAmbrose have shown me, repeatedly, that she is a unique and gifted artist, healer, and visionary...
who masterfully combines all three of these facets of herself in the expression of each of those same facets… that is, her artwork is not simply fascinating and aesthetically appealing, although it is, indeed, that. Each painting is also imbued with healing energy, drawn from her experience as a profoundly accomplished energy worker… as well, each piece of art conveys a vision of higher states of consciousness, again, drawn from her own inner explorations and experience of pure consciousness.

Similarly, as a healer, Mary uses both art and higher consciousness to assist her with her work. As was said, she paints while in communion with higher, healing vibrations and energies associated with "the laws of nature" and natural healing processes… hence, these energies flow into and through each painting. Too, Mary employs meditation, visioning and visualization, as well as other consciousness-based healing modalities to assist people in returning to a healthy balance of mind, body and Spirit.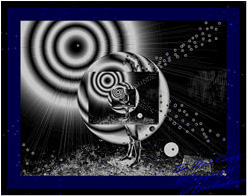 Finally, the nature and expression of Mary's holistic spiritual vision is intimately bound to her art and her healing work. She literally sees Life as united with art—each person's life being a blank canvas upon which one is given an opportunity to "paint their masterpiece"—just as she holds a vision of each person—and humanity—as whole, complete, and sacred. "Healing," then, for Mary, is primarily a process of assisting one in reconnecting with their pure, undivided Source, with their natural state of wholeness."

William Mathes
Book Editor-Coach
http://www.bookeditorcoach.com/examples.htm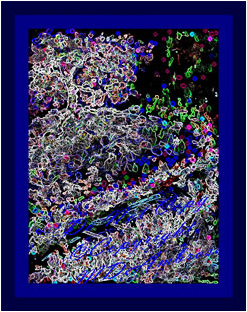 How do you describe an outstanding, life changing experience in so many words, when words are not even applicable, because you are so overwhelmed, speechless, stunned?

It all begins with Mary, the most amazing, fragile creature, a beautiful soul that finds you when you need her the most and picks you up from the ground, when you are placid and takes you to places you always knew existed, but never dared to fly to yourself and she shows you what you really are, what life around you really is.
Mary's creativity and artwork becomes a part of your life that inspires you in so many ways. Being around her is a most powerful journey.
My barriers have been expanded; Mary opened up the walls around me… that for years kept me a prisoner. I am free now…a magical free spirit.
Olga Bergma, Chicago, Ill.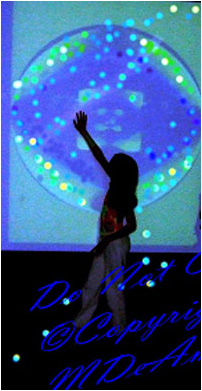 For those on this planet who are about to experience the living art of Mary DeAmbrose…be prepared! Each and every piece contains layers upon layers of messages. This artwork "speaks" individually to each viewer (or in essence receiver) in the language specifically in tune with that person.
Those seeking deeper spiritual meaning will begin a new journey when experiencing this artwork. It's not unusual to totally lose yourself in a certain piece with the most intense, beautiful and unexplainable attraction. Sometimes there are just no words that can adequately describe the visual, sensual, and spiritual movement within.
But… amidst the messages- you will find the ones that speak so clearly to you, that desire for this art becomes a must have.
When making plans to attend a workshop with Mary DeAmbrose, prepare not for a simple workshop…..Prepare for a journeyand bask in the vibrations and "song" of multidimensional energy work and healing. This energy work continues for the entire length of the seminar, during structured and unstructured portions. A steady infusion of all knowing and healing energy prevails as you commune with your inner self, nature and spiritual multidimensionality.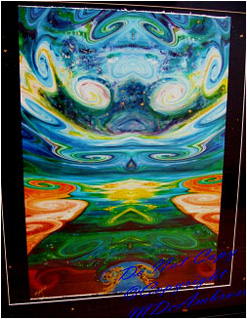 Prepare for a journey to your next level and enjoy the amazing "moment" that never really ends!
Bon Voyage!
Sharon Hodgson, A.P.
Acupuncture Physician
Energy Healer
Tampa, Florida