…is an artist, healer, author and speaker who uses many methodologies in her work, including her intuitive gifts and a mastery of what she calls "structural engineering of the body, mind and spirit." She is both an ordained minister and certified in Reconnective Healing and Reconnection.
Mary is a self-taught artist who focuses on creating and using "healing art" for both adults and youth. Her unique, deeply resonating artwork includes the use of symbols, sacred geometry, color and "sound" (what she refers to as "celestial music"), to bring about positive change in one's perception, moving one toward a greater sense of wholeness and health. The imbedded symbols and "impulses of nature" in each piece allow the viewer to release patterns that no longer serve, while subtly shifting one out of a "holding pattern" of stress, fear or doubt, inviting even more conscious awareness to emerge… making room for even further healing to take place.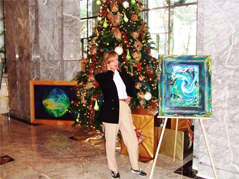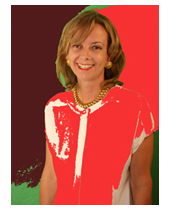 In the past few years, she has exhibited her artwork and presented seminars at conferences in the Midwest bridging science, medicine and spirituality, in conjunction with Dr. Rita Melisanno, Assistant Director at the Trinity Enrichment Center in Iowa and at the Oncology Department at Trinity Hospital in Iowa. While many of her pieces are in private collections, her artwork can also be found in the public sector in hospitals and wellness centers.
Mary DeAmbrose has recently co-authored and published, Celestial Symbols of the Soul.